Is a fast Recovery in your future?
If the unthinkable happens and data is ransomed how long until it is recovered? The traditional approach is a slow restore from tape backups. And possibly an eternity if you don't get the right one restored and get infected all over again. Solutions such as Secure Archive Manager or Cloud Manager have immutable WORM storage and keep versions to protect data from being maliciously encrypted. But what if these features were not used how fast could the data be recovered? Since the applications use virtual file systems recovery is as fast as restoring a database, which typically means minutes not days. Also the recovery can be made to a specific point in time. Minimal down time translates to more productivity and lower costs.

Compliance
Immutability via WORM, retention, legal hold, encryption, multiple copies and auditing capabilities to meet Governance and Compliance requirements. Deployed at Global banks and the US Treasury our Secure Archive Manager is the idea replacement for Dell / EMC Centera and ECS.

Hybrid Cloud
Meet Cloud first initiatives and provide site protection. Policy driven, automatic data placement on different storage tiers delivers the best blend of performance and cost. Leading Public and Private Clouds supported. any enterprise customers deploy as bottom less edge storage coupled with private cloud to replace labor intensive NAS.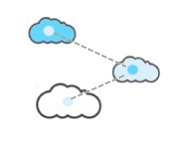 Multi-Cloud
Unprecedented data availability when utilizing multi-cloud with no fail-overs required.
Automatically write to data and read from to multiple Public and Public Clouds.
If the preferred source is not available the application will automatically use the next available storage option.
At DataTrust Solutions we enable organizations to modernize data access and the freedom to not be constrained by infrastructure, protocols, technology or location. We enable user and legacy applications transparent access to their files independent of whether they are stored on local, NAS/SAN, hybrid cloud, and multi-cloud infrastructure. Our software can use policies to creates multiple independent copies and then automatically access other storage locations when the primary is not available thus avoiding an outage and call to IT. By providing the highest levels of data availability we let users focus on creating value and IT avoid chasing support tickets.
We have partnered with DataTrust Solutions for over 7 years to successfully migrate many customers in regulated industries to their Secure Archive Manager solution. Their product is solid and their technical resources and overall team have been great partners. I would highly recommend them if you have a compliance storage need! M. Ray Hughes
Director of Operations
Western Integrated Systems
DAC partnered with DTS over the past12 years and we have completed over 100 successful migration projects for banks, hospitals, insurance companies and government agencies in the USA, UK and Mexico. Their staff is very professional and highly technical which is important to enterprise customers.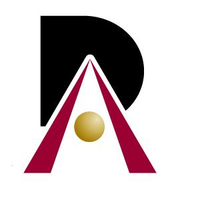 Paul Greene
CEO
Data Archive Corporation