The Hitachi Data Ingestor (HDI) is a gateway providing file system services for the Hitachi Content Platform (HCP) object storage. Hitachi Vantara has set End of Service Life for the HDI as 3/29/2024. Many of the HDI systems were sold as hardware appliances going back up to 13 years ago. The HDI is a gateway that provides a local cache and then archives files off line to the HCP. To read or migrate a file it has to first be recalled from the HCP to the cache on the HDI and from there it can be accessed by an external application or user. Given the HDI systems, by nature, have limited cache sizes the management of the cache activity is a critical challenge.
File system migrations are notoriously complex and labor intensive projects made even worse by the offline nature of the data. Switching storage vendors adds another level of complexity due to the operational and configuration differences of retention and multi-protocol support.
Business Challenges include
Technical Challenges
Managed Services to Exit HDI
Our Professional Services team offers 3 different levels of HDI Exit Services:
Option 1 is a hyper speed "in place" migration that only migrates the HDI namespaces and associated metadata while maintaining the data on the HCP. This is ideal for HDI customers with a large amount of data that will struggle to meet the ESOL date, customers needing access to versions, regulated data or are unable to keep cutover windows open for days or weeks. In this option the namespace is ingested into our SAM Gateway and it takes over for the HDI on a permanent basis.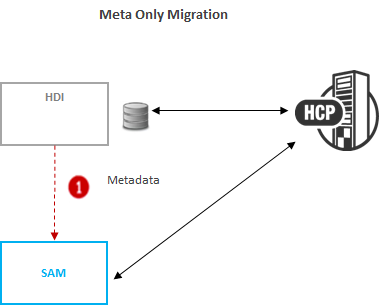 Option 2 allows customers to exit the HDI immediately to avoid the ESOL and then gradually exit HCP. The desired new storage option is added to the SAM configuration and a background process migrates the content from the HCP. NAS, SAN, S3 private object storage and public cloud options are supported.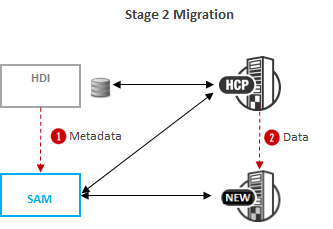 Option 3 enables the high speed migration of content directly from the HCP thus avoiding the HDI cache choke point. Target options include file systems and S3 compliant object or cloud storage. We pass the original metadata and settings where the target storage supports it and then offer customized options including writing to object headers or using extended attributes.
Each of these options provides substantial advantages over file system migration software that has to pull all the data from the HCP to the HDI cache before being available to migrate. Tools like Robocopy lack the intelligence to manage off-line files with a limited cache thus lengthening the project and subjecting users to degraded experiences.
There is a reason why we have Managed Services contracts with the leading hardware OEMs. We have the experience and tools to solve the most complex challenges for their PS teams. All the tools used in these services were developed internally. Let us help you move your data forward.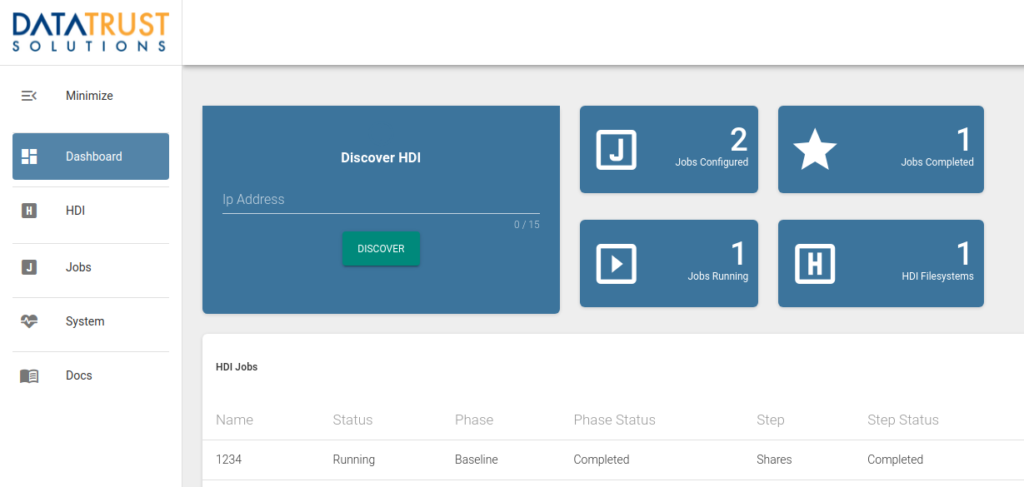 Hitachi and Hitachi Vantara are trademarks of Hitachi Ltd